The Wild, Wild West of LinkedIn
Many LinkedIn groups are out of control. Group members have discovered they can spam the group and get away with it. Many group admins are not doing a good job managing their groups.
I'm not talking about the occasional post that has a link to content that members of the group might find interesting and valuable, and that is directly related to the profession, industry, practice area or subject that is the focus of the group. I'm talking about the oddly-placed comments and updates that include a link or a comment to something that appears to be either:
Completely unrelated to the group
Related but directly selling something the poster benefits from without alerting group members
Why Does This Matter?
It matters because it's ruining LinkedIn groups for everyone. Group Admins and Managers have grandiose plans when they start groups. They want to build a gathering place for people in their subject area to, among other things…
Get together to share and discuss
To learn
To get to know one another
To build their reputation as a curator of quality content and conversation
To find referral partners
Many of these spammy posts are being left in the mainstream of group comments, which turns group members off, irritates them, muddies the waters and ruins the effectiveness of the group. I continue to hear people say groups are being destroyed by this kind of behavior, which is a huge shame.
People have reported a post or two in the Legal Marketing Association Social Media SIG LinkedIn group I co-manage, which we have then reviewed and kept from posting. This kind of oversight is not happening in a lot of groups. If it was, then the inappropriate promotional material would end up in a promotions tab (or banned if they are way out of line), leaving the main feed for discussions and content-sharing.
With Group Ownership Comes Responsibility
I know this takes time, but when you sign on to create a group, that brings a great deal of responsibility. You not only have to set the tone by reminding people how to be good group members, what to post, what to place in other tabs, etc., but you also have to follow through with management of these guidelines.
Getting excited about being the owner of a group on LinkedIn that has grown to be large is misplaced if these groups are littered with junk. Is it an accomplishment to have created a group filled with updates the group members find inappropriate or irritating?
I know that some people don't understand when their content is inappropriate, so we have to manage behavior and expectations. I've had a few conversations with people who I tried to mentor through what appeared to be a misplaced or oddly timed update in a group. My goal was not to embarrass them but to help them learn what might have been a better approach.
Advice To LinkedIn Group Owners & Admins
To Owners & Admins, I offer this advice:
If it becomes more than you bargained for, recruit additional admins to help you manage the workload.
Establish written standards and guidelines for posting in your group.
Remind people from time to time that you are the group admin so they know they can message you if they have a question or concern.
Flag posts that you see as promotional, and encourage group members to do the same. When they do, this holds these updates for you to approve or disapprove before they get posted as a discussion.
If you see members who appear to have good intentions lean toward posting what you or other groups members have deemed to be inappropriate to the group, or that might be better off in its own new discussion thread, then message or talk to them to let them know your thoughts. Honest people want to learn what is acceptable.
LinkedIn can be an extremely valuable networking and sharing tool when used logically and strategically.
What do you say….let's all do a better job managing our groups before they completely lose their effectiveness, okay?
What Are You Seeing Out There?
What do you see happening in the groups you are a part of?
What do you wish would happen in the groups you are a part of?
Do you run a tight ship in your group? If so, tell us about it below.
Do you need advice on a particular situation? If so, feel free to post it as many of us would love to offer some advice.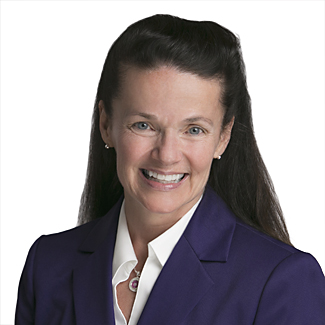 Nancy Myrland is a Marketing, Business Development, Content, Social & Digital Media Speaker, Trainer & Advisor, helping lawyers and legal marketers grow by integrating all marketing disciplines. She is a frequent LinkedIn, Twitter, and Facebook for Business trainer, as well as a content marketing specialist. She helps lawyers and legal marketers understand how to make their marketing and business development efforts more relevant to their current and potential clients, and helps lead firms through their online digital strategy when dealing with high-stakes, visible cases. As an early and constant adopter of social and digital technology, she also helps firms with blogging, podcasts, video marketing and livestreaming. She can be reached via email here.
[Cowboy photo is used under a Creative Commons license from Rare Jackson Hole Real Estate]