Yesterday, I recapped Akin Gump's Toby Brown's remarks from the recent #LMAP3 conference I attended in Chicago.
Toby and Amar Sarwal, Vice President and Chief Legal Strategist for the ACC (the Association of Corporate Counsel), shared opening keynote duties. Toby gave the state of the 3 Ps this conference addresses, which are:
Pricing
Process Improvement, and
Project Management
…and Amar Sarwal delivered a bit of direct, sobering commentary and advice from in-house counsel to attendees when he delivered his talk titled The Future of Legal Services: An In-House Perspective.
Imagine A General Counsel Panel Of 40,000 Lawyers 
Amar began his remarks saying he was encouraged to see such growth in this conference, and looks forward to working with P3  professionals in law firms. He said his nearly 40,000 corporate counsel members are also anxious to work with law firms, to share in the innovation, and to speak the same language.
ACC is deeply involved in the pricing function as it launched The ACC Value Challenge in 2008, which all in the profession are very aware of. As a refresher, it was launched to reduce the reliance on the billable hour, to use "appropriate" fee arrangements (they dropped "alternative" from their lexicon), to increase the use of project management, process improvement, and root cause analysis; all what he calls "basic common sense business principles," and to incorporate those into the practice of law.
Amar believes we haven't yet reached the tipping point, but believes it is within reach. ACC held its first conference this month for legal operations professionals, which is a new role within corporate legal departments, and was developed at the behest of the General Counsel to manage budgets, staffing, deal with outside counsel management issues, analytics, and more, not unlike what everyone in the meeting room was dealing with inside their law firms. He said their agenda at the conference was very much like the P3 conference agenda, which is encouraging to me as this means we are seeing all sides study these ever-changing and growing areas of importance; appropriate fee arrangements, process improvement and legal project management.
Amar approached his presentation on the future of legal services using a SWOT analysis. As you know, SWOT is strengths, weaknesses, opportunities and threats. He started with threats and ended with strengths as he wanted to deliver a hopeful message.
Where Were The Lawyers?
Amar started out with a bang by saying the leading threat they hear at ACC is "where were the lawyers?" In an era of Enron, the Penn State debacle, General Motors, and many examples in between, inside counsel are wondering where lawyers were before these issues happened. He said they feel the lawyers didn't do enough to either detect or remedy misconduct.
He also added his members were frustrated because the lawyers didn't step up to say "You shouldn't do this, or act as adequate gatekeepers."
As a result of this and more, he shared that:
"Our stakeholders are beginning to lose faith in the legal profession as a profession of integrity, a profession of independence, and that's problematic for all of us in this room and for our members."
You can and should view Amar's entire presentation, but the following comments are a few of those I captured and shared on Twitter, which should give you a flavor for the rest of his presentation:
Regarding lawyers, firm structure, and the profession's governance model, Amar said:
The partnership structure in firms makes it hard to do many things effectively, including developing a coherent value proposition and brand.
We are becoming bystanders in our own profession. Alternative providers like Novus Law and Elevate (who were in attendance at the conference) are popping up all around us. You can work with them.
Law schools produce issue spotters. They do not produce solution finders. Lawyers are not trained for the world that we live in. Until lawyers are trained as solution finders, many ACC members will not pay for first and second year law firm associates.
Law school doesn't deliver training on what it means to be a good lawyer. Clients are using reputation indices, which will help this improve.
Our state bars have protected us in a monopolistic way. This has caused lawyers to be more resistant to change than they otherwise would have. ACC is considering challenging this model.
If we expect to see an orderly market of providers, it will have to be done by going around state bars, maybe to state legislatures.
Regarding dealing with clients, Amar made these points:
Most problems for clients are people problems. Lawyers are equipped to help as rules are at the root of those problems that exist because of organizational design.
Lawyers, you have to talk to clients about what's happening around the corner.
ACC member clients are deeply frustrated with all of the rules and regulations they have to comply with today.
Our GC members are saying they have to find efficiencies. They will never go back to where it was before.
On A Positive Note…
Amar ended on the positive note he promised by reminding everyone of the strengths lawyers have. He said lawyers are smart and thoughtful. He also said lawyers are strategic in most cases, and are more understanding of change than many other professional services.
He said you have tremendous access to data…from pricing and matter data, to knowing which employees cause clients the most issues, and other low-hanging fruit that, if studied, could help clients avoid many of the issues they are confronted with on a regular basis.
Again, I encourage you to watch the opening videos from Toby and Amar as they will be well worth your while. These are all issues that are not going away. General Counsel have said they are important, and they aren't going back to the way things used to be, which should be enough inspiration and motivation for you to take the time.
Stay tuned for additional blog posts about the conference, which will be published right here on The Myrland Marketing Minute Blog. Feel free to sign up over to the right to receive these posts via email. Just look for the red subscribe button.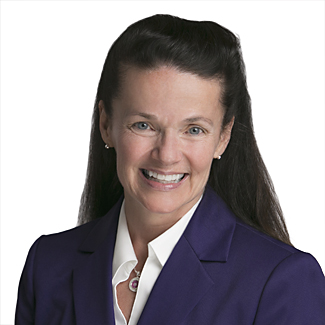 Nancy Myrland is a Marketing, Content, Digital & Social Media Strategist, Speaker & Advisor, helping lawyers, law firms and legal marketers grow by strategically integrating all marketing disciplines. She is a frequent LinkedIn and Twitter trainer, as well as a content marketing specialist. She helps lawyers understand how to make their marketing and business development efforts more relevant to their current and potential clients, and helps lead firms through their online strategy when dealing with high-stakes, visible cases.