Twelve Twitter Tips for Lawyers…say THAT 10 times real fast! Go ahead. I'll wait.
Had I told you five years ago that I had a tool that would allow you to:
Listen to your clients
Observe your competition
Stay in touch with your referral sources, and
Nurture relationships with media
What would you have thought?
If I also told you that this same tool would also allow you to begin to develop relationships with all of these people without ever having to leave the office, laptop, tablet or phone, what would you think?
How about if I went on to tell you that I had a tool that would uncover information shared by prospective jurors, witnesses and opposing counsel, what would you think?
Then, if I got really crazy, and went out on a limb to tell you that I also had a tool that would allow you, your management team, your staff and colleagues the ability to stay on top of up-to-the-minute breaking news and developments in each of your respective areas of concentration, would you have thought I was one crayon short of a box?
Well, it's no secret I'm talking about Twitter because I've made that obvious in the title of today's post. Twitter users send an average of 58 million Tweets a day. Users conduct 2.1 billion search queries every day. If you don't think that Social Media are now search engines in a box, you might be mistaken.
I could go on and on about the statistics, but that's not why you're here, is it?
In my early days in Social Media (it's SO old!), I met and fell in love with Twitter for all the reasons I stated above, and more. Over the past 5 1/2 years, I've observed, used, learned, created, made mistakes, built community, cringed, been fulfilled, and so many other scenarios and emotions too numerous to describe in this post.
SHOULD LAWYERS USE TWITTER? 
Yes, I believe Twitter has merit for some lawyers and law firms, and I enjoy discussing how to integrate it into existing marketing and business development strategy. I say integrate because that's how we should approach all of these tools and tactics we call Social Media and Social Media Marketing. They prop up and support those marketing goals we're already thinking about.
When asked what I like about Twitter, one of the comments I always share is:

"Twitter helps to peel back the layers of unfamiliarity that exist between attorneys and their potential, and sometimes current, clients."
It is that unfamiliarity, those often awkward, getting-to-know-you meetings that Twitter can help peel back.
In essence, it can help accelerate the removal of those layers, so that you can find and get to know your clients, potential clients and target audiences much quicker, and more thoroughly, than if you had to wait for face-to-face meetings to do so, which can take a very, very long time.
Everyone is different, but here are Twelve Twitter Tips I hope you find useful.
1. Use A Twitter Management Tool To Help Prioritize Your Time.
As early as possible in your Twitter career, use one of these tools to help you prioritize your time on Twitter. Create columns of the followers you want to observe or interact with as this helps you find them quicker. TweetDeck is my favorite desktop/laptop tool for ease of layout, but Hootsuite is also great because it offers more advanced analytics and team-sharing tools for you. I use both, but for very different reasons. Mobile is a different story.
2. Set Up Search Columns Using The Title Of Your Blog Posts.
It's easy to miss kind RTs, or ReTweets, of your blog posts, which means you might miss the opportunity to find out who finds your content valuable. People don't always include your Twitter name when RTing your posts, so set up a search in the exact name of the title so you can monitor blog post activity for a few days. Reach out and say something when it makes sense.
3. Use Conference Hashtags When Attending or Presenting At Conferences.
A hashtag is simply placing a hash mark, #, known to many as the pound sign, in front of a word, which then causes this word to become a link that anyone can click on to find all words with that same hashtag. It's a way of discovering like-minded people or issues. When you know you will be attending or speaking at a conference, set up a column in TweetDeck for its hashtag, then interact with attendees ahead of time. Hint: You don't have to attend a conference to observe or interact with those using that same hashtag.
4. Check Out The New Twitter Customized Columns.
Twitter just launched these in 2013. There are many uses, but let's say your law firm hosts an HR conference, and the hashtag you've established is #HFHR14. Let's say you then want to showcase certain comments from a particularly profound speaker. You can then send specific #HFHR14 Tweets to their own customized column that you name whatever you want, and share that feed on your website or blog. Again, many uses….
5. You Have To Earn The Right To Promote.
Don't jump on Twitter and start promoting yourself. I tell my clients they have to earn the right to be promotional. This is no different than walking into a business after hours talking about all the wonderful things you do. You might get punched in the face as this is pretty obnoxious. You first need to spend time getting to know people and promoting them. This type of behavior prompts others to want to help promote your news when it's your turn.
6. Use Your Head.
For most of you who have been around a while, you know how important it is to think before you go confront or attack someone in a public forum. Remember that you can't take back what you Tweet. In essence, you are what you Tweet. The personality you show when Tweeting is how others will come to know you. Don't attack others. Don't say anything you might want to delete later. Don't jump to conclusions. Also, don't cause client conflicts. Respect confidentiality. Understand your words are discoverable.
7. Set Up Search Columns Of Your Clients.
As I suggested above, Twitter is one gigantic search engine. Find your clients, their staff, alumni or anyone else you've identified in your Business Development Plan, and place them in a column all of their own so you can quickly check in on their activity. You can even set alerts if you'd like. Share their content. Talk to them. Comment about something they said. Ask them a question. Share them with others. Tag them if a news item might be of interest.
8.  Use Visuals.
One recent study suggests a 200% increase in engagement when photos are added to your Tweets. Human beings are becoming more visual by the day, and the sites that cater to that appetite will catch the eye of others. Post photos of speakers at your seminars, photos of your staff cleaning up a local park on Earth Day, photos of moving-in day for a lateral, photos of a firm event such as the costume contest at Gail Lamarche's firm, Henderson Franklin.
9.  Create Separate Twitter Accounts For Teams With Fast-Moving Developments.
Let's say you have a Government Affairs Team. There's a lot going on during every session of the legislature. You can't send out an enewsletter 10 times a day with the current vote on HB2014, but you can Tweet developments that are important to your clients, right? What about an account called @BowmanGovUpdate, or @GolitkoDalyGov? Then why not place that feed on the Government Affairs blog, team page on your website, try to place it in online news media, etc.?
10. Add Value To What You ReTweet.
It's easy to ReTweet others' content. It is built into the tools. If the original Tweet contains a link, first make sure you read what is beyond the link to make sure you are sharing something you approve of. Then add a few words of summary, or a short comment, to what you are RTing to make it easier for your followers. Tell them why you are sharing someone else's content. Is it timely? Is it controversial? Is it breaking news?
11. Lose The Egg.
I almost skipped this one because I would have thought we were over this by now. Before you start Tweeting, or send another Tweet if you're there already, add your profile picture to your account. Seriously, what is likable about the Twitter-assigned newbie egg placed on your account? Why should anyone trust an egg? If you really need convincing, I wrote about that here. 
12. Remember That Twitter Is A Contact Sport.
Twitter will never make sense if you only worry about yourself and what you have to offer. It's not a one-sided sport. It takes at least two to make Twitter work because it's all about building awareness and relationships. The best way to build relationships on Twitter is if you follow people, get to know them, spend time on a regular basis nurturing your relationship and looking for ways you can be helpful. Don't over-think this.
There's no magic sauce. Just be human and get to know people. Before long, this unfamiliar territory will begin to feel like a community you like being a part of. Just like any new experience or relationship, it takes time.
Let me know what you think about Twitter in the comments below, okay?
Do you use Twitter?
What do you like or dislike?
What confuses you the most?
Have you developed relationships because of Twitter?
What else?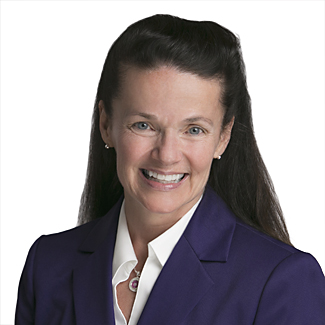 Nancy Myrland is a Marketing, Content, Social & Digital Media Speaker, Trainer & Advisor, helping lawyers and legal marketers grow by integrating all marketing disciplines. She is a frequent LinkedIn and Twitter trainer, as well as a content marketing specialist. She helps lawyers and legal marketers understand how to make their marketing and business development efforts more relevant to their current and potential clients, and helps lead firms through their online digital strategy when dealing with high-stakes, visible cases. As an early and constant adopter of social and digital technology, she also helps firms with blogging, podcasts, video marketing and livestreaming. She can be reached via email here.